Plow and Hearth Volunteers In The Rivanna River Clean Up – Carrying out What They Can to Make a Difference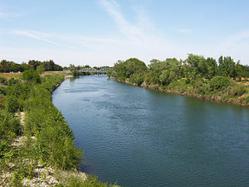 (PRWEB) June 12, 2012
This will be the initial river clean up for Plow &amp Hearth. The volunteers are excited to be involved and have donated their time to help the efforts of The Rivanna Conservation Society. Frank Wood, Plow &amp Hearths Sustainability Committees chairman says Its great to see the community come with each other for such a wonderful trigger. Our focus has been and remains on producing a sustainable culture within our firm and to do so, we felt it required to support organizations reaching for prevalent ambitions.
&#13
Plow &amp Hearth supports American Rivers and their efforts to help clean water conservation and education. Rivers are important to our well being as they provide clean drinking water and help fish and other wildlife. Not only that, healthy rivers and streams supply endless recreation possibilities, such as swimming, fishing, boating and hiking. Rivers connect us to each and every other, to nature, and to future generations. It is great to see so many individuals in Madison VA and across the nation taking action to guard and restore their rivers and clean water, stated Bob Irvin, President of American Rivers. We applaud Plow &amp Hearth for the perform they do on behalf of the river and the community.
&#13
Plow &amp Hearth has taken a number of initiatives to minimize, recycle and reuse such as installing low volume valves in their restrooms, constructing a company garden and creating special parking spaces for higher mileage and automobile pooling autos. Sustainability has been an integral part of the business philosophy because founding in 1980. The initial retail shop, an earth-bermed, passive-solar building in Madison, VA, was situated in the shadow of the Shenandoah National Park. They sold rototillers, wood stoves, composting and canning products…high quality tools that would let men and women to do far more for themselves and increase their good quality of life. The objective was to encourage a respect for nature and a easier, more productive life style.