NRMA Research Shows Queensland Drivers Find Morning Commute A Yawn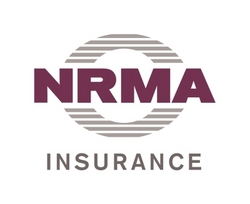 (PRWEB) July 25, 2010
More than 50 per cent of Queensland drivers are hitting the road each day with fewer than seven hours sleep under their belt and more than 40 per cent admit to being tired at the wheel most mornings, new NRMA Car Insurance research has found.
A survey of 500 Queensland drivers found nearly two thirds were staying up later than 10pm most nights. More than 55 per cent said they were glued to television shows or DVDs late at night while others reported they were:


surfing the net (25 per cent)
on social networking sites, such as Facebook or Twitter (10 per cent)
catching up on housework or chores (9 per cent)
talking on the phone or texting (1 per cent).
NRMA Car Insurance spokesperson Sue Hawkins said driving while sleep deprived increased stress levels and the risk of losing focus at the wheel or having a microsleep, where the driver actually nodded off.
Too many of us are driving while tired each day which means were increasing our chances of having a collision, she said.
A lot of us lead busy lives so it makes sense were trying to make the most of our waking hours, but we need to make sure we get enough sleep each night so were alert on the road the next morning.
We also need to be aware that lack of sleep can build up over a number of days, making it harder to concentrate on the road. We should all be making sure were well rested before we get behind the wheel.
NRMA Insurance offers the following tips to drivers:
avoid driving while tired – take public transport or a taxi or get a lift with someone who is well rested;
consider car pooling with a colleague so you can share the drive to work;
try and avoid staying up regularly past 10 pm to give yourself the best chance of being well rested each day.
*Based on survey of 2500 Australian households by Pure Profile Research for NRMA Insurance, July 2010
NRMA Insurance QLD is a leading insurance provider, offering Home Insurance, Car Insurance, Motorcycle Insurance, Travel Insurance, Business Insurance, Boat Insurance, Health Insurance and Caravan Insurance in Queensland.
# # #