NRMA Research Indicates Queensland Drivers Are Morning People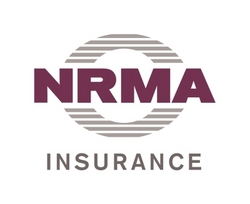 (PRWEB) September 10, 2010
Queensland drivers find hitting the road in the afternoon more stressful than the morning commute, new research by NRMA Car Insurance has revealed.
The insurer found 42 per cent of Queensland drivers voted the afternoon peak as the most stressful time at the wheel, compared to 33 per cent who found themselves most frazzled in the morning.
NRMA Car Insurance Queensland Corporate Affairs Manager Sue Hawkins said the research indicated Brisbane was perhaps more of a morning city than Sydney, where drivers were far more likely to be strung out by the morning rush and more relaxed in the afternoon.
It could be due to our warmer weather or earlier daylight in summer, but Brisbane seems to be a city that likes to get on the go early. Traffic conditions may be less stressful in the morning in Brisbane but it could also be that drivers are in a better frame of mind to cope with the morning peak.
The fact that Queensland drivers are more likely to be stressed in the afternoon could indicate more traffic congestion at that time and less capacity to cope with it. The rush to get home to relax could actually be stressing Queenslanders out!
Queensland drivers reported others on the road as the leading cause of their angst (66 per cent), while women (42 per cent) were more likely to feel frazzled at the wheel than men (35 per cent).
Brisbane was the only capital city and Queensland the only state where drivers were more likely to be most stressed in the afternoon.
Its clear from our research that regardless of the time of day, many of us are either hitting the road stressed or becoming stressed while driving, which could put our focus and safety at risk, Ms Hawkins said.
To avoid stress on the road, NRMA Insurance recommends drivers:


consider adjusting work hours to avoid the busiest times;
car pool with others to avoid driving five days a week;
catch public transport if available;
take a deep breath if caught in traffic or flustered by other drivers getting frustrated wont help your stress levels or safety.
Based on a survey of 500 Queensland drivers by Pure Profile Research for NRMA Insurance in July 2010.
NRMA Insurance QLD is a leading insurance provider, offering Home Insurance, Car Insurance, Motorcycle Insurance, Travel Insurance, Business Insurance, Boat Insurance, Health Insurance and Caravan Insurance in Queensland.
###