Kansas City Tech Startup Neighbortree.Com Launches Free Neighborhood Website Social Network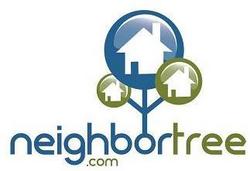 Kansas City, MO (PRWEB) July 27, 2010
Today neighbortree.com officially launched a "free neighborhood website" social network with the following highlights:
1.) Neutral: Provides user-managed online communities in a neutral website environment where residents can share, discuss, buy & sell, announce and debate any neighborhood issue.
2.) Privacy: Registered residents can post and comment anonymously.
3.) More Privacy: Registered residents choose how much (if any) personal data is available to other registered members in the neighborhood.
4.) Even More Privacy: Registered residents can designate posts to be public or restricted only to other registered neighborhood users.
5.) Independent: Each neighborhood site is a distinct micro-site – meaning that every neighborhood has its own independent website, complete with its own membership and content management.
6.) Revenue Sharing: neighbortree shares advertising revenue with participating neighborhoods and we also raise sponsorship dollars from local businesses. These funds go back to neighborhoods in the form of improvements, block parties, or mini-scholarships for neighborhood children.
7.) Hyperlocal: We offer local businesses a new way of advertising: Communertising where community involvement meets neighborhood-specific, local business advertising. Local businesses can cherry pick individual neighborhoods or advertise by zip code, metro area or state.
8) Secure: Our unique registration process helps to ensure that only residents of a particular community can post to their website.
9) Feature Rich: Our platform includes News & Announcements, Forums, Calendar, Photo Albums, Polling, Messaging, Community Newsletters and much more.
Although relatively few neighborhoods and subdivisions have full-featured social networking websites, neighbortree.com does not try to replace existing HOA websites. In fact, our neighborhood social network compliments existing neighborhood sites by providing a neutral online venue where residents can speak freely and blog about any issue relevant to the community.
neighbortree.com explains that neutrality is the main reason for the websites popularity: One of our homepage taglines reads We are not your Home Owners Associations website. We frequently promote this disclaimer in part to let people know that we are not associated with any HOA, property manager or government entity but the main goal is to let people know that we are a neutral online venue where registered users can publicly, privately or anonymously blog and comment on any issue without the fear of censorship or compromising privacy. While hot-button topics usually generate the most activity, most people actually use the site to plan social activities (golf, pool parties, play dates, card games, bunco, car pools, charity events & fund-raising, etc.), buy & sell (i.e. garage sales, home sales, neighbor-to-neighbor services, etc.) and share information or post alerts regarding local criminal activity.
The company acknowledges that the idea of online neighborhood social networking has been around for years and that dozens of free and pay-for HOA website templates and network solutions can easily be found throughout the Internet: While the idea is old in Internet terms, we believe that our approach and business model are new. Our research shows that premium website solutions that are sold to HOAs and similar organizations result in high registration rates, but are not typically scalable from a sales standpoint. On the other hand, free neighborhood website networks often boast a large number of neighborhood sites, but very low user registration rates. Neither approach has worked at the national level. This is why there currently is no ubiquitous social network for neighborhoods despite many years of venture capital investment and entrepreneurial startup effort. How does neighbortree.com bridge the scalability gap? The trick is no (or low) cost user acquisition. How do we do it? Well, thats part of our secret sauce.
neighbortree would also like to acknowledge its development partner, Kansas-City-Website-Design.com: Kansas City Website Design was the needle in the haystack for us. Since commencing development in late 2008, we contracted with three metro area development firms and almost a fourth before hitting the jackpot. This boutique web development firm not only had the technical capabilities to deliver where others failed, they came in on time and within our ORIGINAL startup budget.
This site uses Akismet to reduce spam. Learn how your comment data is processed.